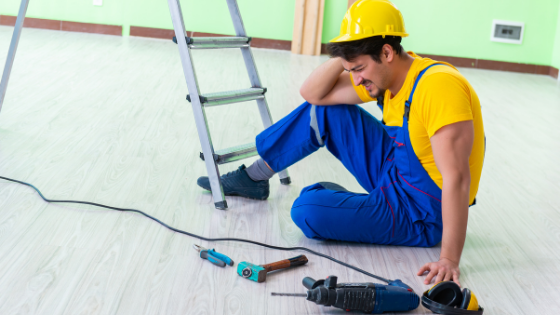 Workers' Compensation Denied – What Should I Do?
If you have experienced an accident at work and suffered an injury followed by medical bills, recovery, and other expenses, you are entitled to your workers' compensation benefits. However, not everything falls into place with every incident, and there are times when your workers' compensation claim could be denied. Here's what to do about it.
Common Reasons Why Workers' Compensation Claims are Denied
If your workers' compensation claim is denied, you should receive a denial letter or pleading directly from the insurance company explaining why. However, sometimes the reason may not be clear.
Some of the most common reasons why a workers' compensation claim is denied are:
Missed deadline: If you fail to file your claim on time, the insurance company could deny it. You have 30 days to report an accident in Florida and request medical care.
The type of injury is not covered – Some injuries such as "stress-related" or emotional only injuries without any physical injury component may not be covered under workers' compensation insurance. Also if you have an underlying or preexisting condition that may be the basis for the denial as well.
Medical treatment: If you did not get the proper medical treatment or did not use the doctors prescribed by the insurance company, your claim might also be denied.
Your employer disputes the claim – Sometimes, the employer sees things differently, and they dispute the claim that you were hurt on the job or it played out differently than you remember. In those cases, your claim could be rejected as well.
There is not enough evidence: If there is insufficient evidence that the injury was work-related, the insurance company may choose to deny the claim.
You filed a claim after leaving the job – If you don't file a claim timely you likely will have problems. Delay in notice will be the first basis. Failure to discuss with your supervisor may also be a problem. The fact that you were concerned about losing your job won't protect you from these defenses.
How to Appeal a Workers' Compensation Decision
Just because you received a denial letter, don't give up hope. You may still be entitled to your workers' compensation benefits and there may be a way to reverse the decision.
Your denial letter or pleading should also include information about how to appeal their denial of the workers' compensation claim. You need to do so within the time limit specified. That is a deadline you do not want to miss.
In some cases, it could just be a clerical error or a misunderstanding and could be cleared up quickly.
Seeking Professional Legal Help
If you do end up needing legal help,  you will need the help of an experienced workers' compensation attorney. The situation could be complicated and take time to resolve.
Be sure to gather all your evidence, medical bills, doctor's notes, and other paperwork to help with your case.
After a serious work-related injury, you deserve to be compensated.