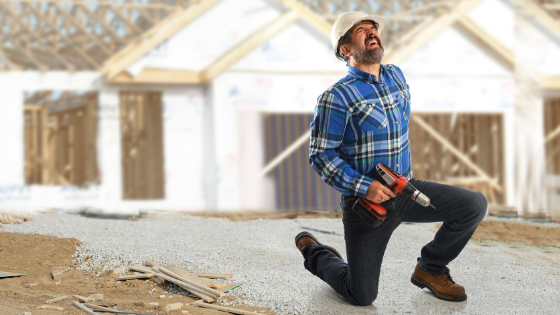 What Happens if I Miss the Workers' Comp Deadline to File in Florida?
Getting injured while on the job is no fun. It's essential to follow the rules and file your claim when it is due, so you don't make things worse by not filing on time and having your benefits denied. 
What is Florida Workers' Compensation?
Workers' compensation is insurance required by the State that employers must carry for employee accidents and their related injuries and illnesses. When an employee is injured on the job, workers' compensation pays benefits like medical bills, paid time off to recuperate, and other therapies and modalities. However, there are specific time constraints about how to file a claim and when. 
How to File a Workers' Compensation Claim
As soon as possible after an injury or accident, you must notify your employer. In Florida, you have 30 days to inform them so they can fill out the proper paperwork and submit your claim to the insurance carrier. 
When you notify your employer, be prepared to answer the following questions:
·    When did the accident occur?
·    How did you get hurt – the work activity being done that caused it.
·    what part(s) of your body were injured?
·    What are your symptoms?
·    Have you received any emergency medical treatment? If so, where, when, and by whom?
Typically, if you notify your employer right away, they will provide you with the name of an approved doctor. If you seek medical attention before you tell your employer, it could affect your ability to receive benefits. Typically, workers' compensation insurance will only accept opinions from a worker's compensation-approved physician other than emergency care. 
Once you notify your employer, they must, in turn, contact the workers' compensation insurance company within seven days to file your claim.
If that notice is delayed, you can contact the insurance company directly. 
As part of the process, the workers' comp insurance company may require copies of your medical records and medical bills. They may require a medical examination to determine your eligibility. They may also need to see your employer file, including your wages and work history. 
Once they have everything they need, they will deny or approve your claim. 
If you are denied, according to Florida law, the statute of limitations is two years from the date of your injury to file a Petition for Benefits in the Offices of Judges of Compensation(JCC). 
What Happens if I Miss the Workers' Compensation Deadline?
If you fail to report the injury to your employer within 30 days, it could severely impact your ability to file a claim and receive benefits. You may be denied due to the late submission without them even evaluating your situation. There are exceptions and explanations that can assist you in failing to notify within this timeframe.
The first notification is critical to get the ball rolling. After that, you have two years to claim medical and time-off benefits under the workers' compensation statute. 
If you miss either of these deadlines for some reason, you may need professional help getting it sorted out. You do have rights, and there is a process for appealing a denial. Contact your workers' compensation attorney for help.