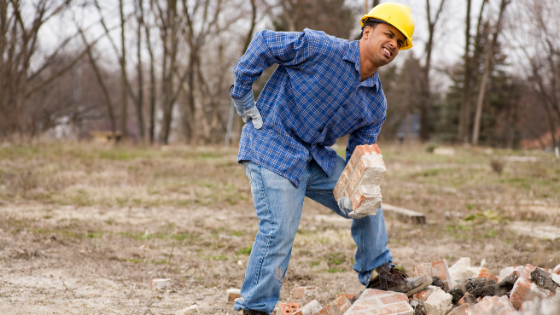 Are All My Bills Covered by Workers' Compensation?
The answer to this question is generally medical bills are paid 100% by worker's compensation. Every workers' compensation issue is different, and legal issues may require payments that workers' compensation does not cover.
What is Workers' Compensation Insurance?
Workers' compensation is a state-mandated insurance program, and most employers (over a certain number of employees) must carry it. The insurance covers employees who are injured or become ill on the job performing their regular duties. Each state has its own laws regarding workers' compensation.
Typically, workers' compensation benefits cover work-related injuries and illness even if you were at fault, the employer caused it (due to faulty equipment, inadequate training, or other reasons), or a coworker causes it.
How Does it Work?
If you are injured on the job, not necessarily at your job location, but performing your regular duties as part of your job, and you are injured or become ill, you are covered. If you travel for business and are injured while away, you may also be covered. In some cases, if you attend a required work-related social function, you may also be covered.
Are All Injuries Sustained on the Job Covered Under Workers' Compensation?
Although most injuries and illnesses sustained while on the job are covered by workers' compensation, there are exceptions. A few of those exceptions include:
An injury sustained while you were committing a crime.
Injuries that you suffer outside of work (while not doing your job) including traveling to and from work.
Self-inflicted injuries & including physical altercations with coworkers where you are the aggressor.
If you sustain an injury while not following a documented company policy.
If you are on a personal errand or on a lunch break and you leave the work premises
Depending on your state, there may be other exceptions. Best if you know what those are before filing a claim so you know your potential for success.
Are All My Bills Covered Under Workers' Compensation?
Workers' compensation issues can be complicated. Your policy will cover hospital; doctor's bills and other health care related bills to diagnose and treat your problem. This can last for your lifetime if the injuries are permanent.  You may also receive lost wage payments (indemnity) while you are out of work (usually 2/3rds of average weekly wage for the 13 weeks prior to the accident). There are statutory limits on how long you can be paid indemnity benefits depending on your medical status.
The workers' compensation system has strict rules about the medical care professionals you can and cannot use. If you go to your regular doctor or a doctor of your choosing, those bills may not be covered and the opinions rendered may not be honored.  Before seeking any medical care (except for emergencies), consult your workers' compensation administrator through your employer.
In Florida, keep in mind that not all employees are covered. Generally employers, in non construction related professions, who have 4 or more employees, even part timers, are required to have worker's compensation coverage. Construction related employers must have everyone on a job site covered by worker's compensation. .
What is My Employer or their Workers' Compensation Policy Refused to Pay My Bills?
If you have a case where you believe that your employer or the workers' compensation insurance company is not paying your bills and they should, consult your workers' compensation attorney at once to find out how you should proceed to get everything you deserve.