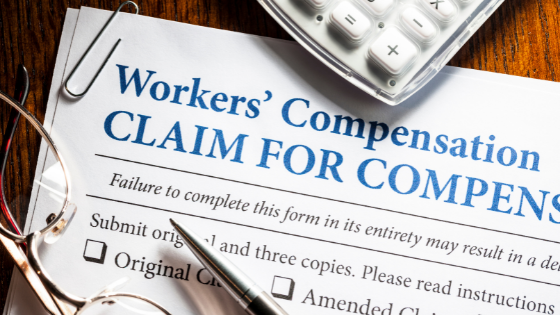 What Documents Do I Need to Open a Claim for a Work-Related Accident?
Even in the safest work environments, accidents do happen. When they do, employees must take quick action and file the correct paperwork as soon as possible to get their benefits.
How Workers' Compensation Works
Workers' compensation is insurance that most Florida employers must carry to cover employees who get sick or injured while on the job. These benefits include lost wages for time off during recovery and payment of medical expenses or ongoing therapies related to the injury or illness. All employers of 4 or more employees or construction companies who must cover every employee, either have insurance or are self-insured or have some employee leasing company.
The Steps to Present a Workers' Compensation Claim
To gain access to these benefits, however, you must provide timely notice of the accident and your need for treatment within 30 days from the date of the accident.
1 – Report the Injury to Your Employer
The first and most crucial step is to report the injury to your employer. They will file a "First Report of Injury" form to the insurance company and the State and keep it on file. You may need to provide them with details of the accident, including location, circumstances, witnesses, and other information.
You typically have 30 days to alert your employer of the injury. You should do this in writing, by text, email or letter.
If you require medical attention, take care of that first and then notify your employer, and advise what medical care you will need going forward
2 – Proceed with a Claim
The claims process may vary slightly due to the workers' compensation carrier, but your employer will provide you with the forms to fill out and return to them. The paperwork may come directly from the insurance company and/or their servicing agent as well. You should provide copies any medical bills you have received. Do not pay them, wait until the claim is processed and the carrier should pay them.
Your employer will provide you with a copy of the First Report of Injury or Illness, and you should start receiving checks within 21 days after filing the claim, if you are off of work at the recommendation of an authorized doctor. You should see one payment every two weeks.
3 – If Denied, File a Petition
If you do not receive any reimbursement checks for medical expenses or lost wages payments, or the workers' compensation company denies your claim for benefits, you may need to file a petition. At the very least, notify your employer and let them follow the process to determine why you are not receiving benefits.
You can contact the state workers' compensation agency and file a complaint there also. They may need you to fill out an official complaint form with all the details of your case. In Florida, that agency is The Florida Employee Assistance and Ombudsman Office (EAO). They can provide guidance on how to proceed. You should take this step before filing a petition.
The best way to pursue the claims if denied or delayed is to seek legal assistance and verify what benefits you should receive going forward.
Where to Turn for Help
If the issue is still not resolved after working with the EAO and your employer, you may have to file a petition for appeal. Now is a good time to contact your workers' compensation attorney for advice and help get the benefits you deserve.