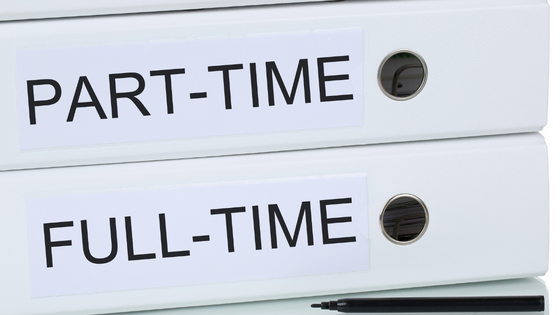 Can I Get Workers' Compensation Benefits if I am Part-Time?
Florida law states that all employees, regardless of how many hours they work, are covered by workers' compensation. Therefore, if you are full or part-time, and you get injured on the job, you should be able to get benefits.
Workers Compensation: What it is and what it covers
Workers' compensation (WC) is special insurance that most employers are legally required to carry. It offers benefits to employees who are injured on the job. Workers' compensation benefits pay medical bills and lost wages due to the injury. The time off either completely or being on light duty is to give an employee the time they need to recover before returning to work full time.
Full and part-time employees are entitled to benefits if they get hurt on the job. However, the rules can be tricky, and an employer or insurance company will often deny a valid claim. It helps to consult with an experienced workers' compensation attorney for help.
What Qualifies You for Workers' Compensation Benefits
Even if you are a full or part-time worker and your company carries WC insurance, you still may have trouble getting paid if you don't qualify in other ways. Some of the criteria that must be met in order to entitle you to benefits are:
You must be injured while on the job performing your regular duties.
You must be on company property or traveling while "on the clock."
You must report your injury to your employer within 30 days, or your claim may be denied.
The WC company will select the doctor you must see for treatment. You can see your own doctor but when not authorized they won't be listened to by the carrier.
You must not have been under the influence of drugs or alcohol at the time of your injury.
If you don't comply with the treatment program (set by the doctor), you may lose your benefits.
Safety equipment provided must be used as required.
Exceptions to the Rule
Most employees are entitled to workers' compensation benefits, but there are some exceptions. Some employees who are not generally covered by State Worker's Compensation Benefit are :
Federal employees  -who have their own system
Nanny or au pair workers
Servants
Railroad workers- who are covered by another system
People who are donating their services
Household employees
There may be other exceptions as well. Each individual situation is different.
How to Get Help Claiming Your Workers' Compensation Benefits
Workers' compensation issues often get complicated and stressful. If you are having trouble getting your benefits, contact Barry Stein today for help. We want to help you get the compensation you deserve.