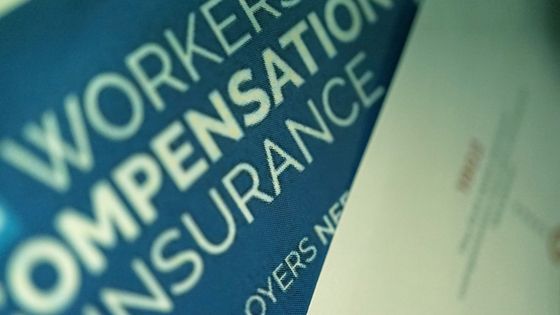 What Mistakes Can Jeopardize My Workers' Compensation Claim in Florida?
What Mistakes Can Jeopardize My Workers' Compensation Claim in Florida?
Getting injured at work can radically affect your health and well-being and your financial situation. Something , even worse though , is making a mistake that costs you the workers' compensation benefits that could have paid for your recovery expenses. 
What is Workers' Compensation?
Workers' compensation is insurance that pays employees after they are hurt on the job. It may cover paid time off and medical expenses. But the rules regarding workers' compensation are very strict, and it's essential to do everything right to get the benefits you deserve.
The Most Common Mistakes That Could Jeopardize Your Workers' Compensation Claim
A few costly mistakes could jeopardize your workers' compensation claims. These are the most common:
Not Notifying Your Employer at All or On Time
In Florida, you have 30 days after your injury to officially notify your employer that you were hurt on the job. If you receive benefits, they will be backdated to the "date of injury". So be sure to inform them as soon as possible to get your benefits sooner and timely.
Some employees are afraid to notify their employer because they think they might get into trouble or be blamed for the accident. It's your employer's responsibility to provide a safe work environment. Even if the injury is minor, it's better to notify your employer and not need benefits than to have trouble getting them later because you failed to notify your employer on time.
Errors on Claim Forms
The workers' compensation insurance company may reject your claims if you fail to fill in your claim forms correctly or provide a complete medical history. Be sure to take your time and complete all paperwork wholly and correctly, so you don't get denied benefits due to clerical errors. All paperwork must be completed correctly and honestly as well.
Not Seeking Medical Help
If you do not seek medical help or follow your doctor's instructions, it could also jeopardize your ability to get workers' compensation benefits. Often you must prove the severity of your injury, and the only way to do that is through medical records and bills. Be sure to seek medical help immediately following your injury to document the incident. 
Additionally, sometimes the workers' compensation company requires you to see specific medical personnel. Check with your employer before receiving medical attention (if your injury is not life-threatening). Your employer and their insurance company may have specific  approved doctors to do the initial evaluation.
Ignoring Deadlines
Familiarize yourself with the workers' compensation deadlines. If you miss them, you will not receive the benefits you need. If you are seriously injured, make sure someone files the paperwork for you and notifies your employer.
Filing Without Consulting an Attorney
Before settling with your employer or workers' compensation company, speak with your attorney. Your employer and WC insurance provider will want to pay out as little as possible. Your workers' compensation lawyer will ensure you get the maximum benefits you deserve after an injury. Contact Barry Stein today to learn more.