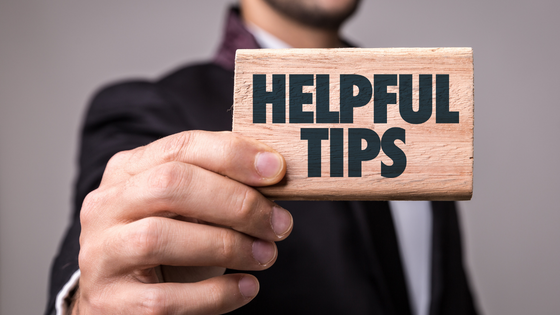 Filing a Workers' Compensation Claim in Florida: Tips and Advice
Workers' compensation is a system designed to provide benefits to employees who are injured or become ill as a result of their job as expeditiously as possible.  In Florida, workers' compensation laws are in place to ensure that employees receive proper & timely medical care, lost wages, and other benefits if they are injured while working. If you have suffered an injury or illness due to your job, it is important to know how to file a workers' compensation claim in Florida.
Here are some tips and advice on how to file a workers' compensation claim in Florida:
Report the injury immediately: As soon as you are injured, you should notify your employer in writing. The report should include the date, time, and location of the injury, as well as a description of what happened. Failure to report the injury within 30 days may result in a loss of benefits. Ask for medical care in that written notice
If care is needed immediately, seek that emergency medical attention. You should seek medical attention as soon as possible after your injury. Your employer may have a list of approved doctors for you to see. If your employer does not have a list, then ask and/or advise them where you will be going.
Document everything: Keep detailed records of all medical bills, appointments, and treatments related to your injury. This will help you to demonstrate the severity of your injury and the extent of your medical expenses. All medical care should be paid for by your employer through their worker's compensation insurance policy
Contact an attorney: Workers' compensation claims can be complex, and it may be in your best interest to consult with an attorney who is experienced in handling these types of cases. An attorney can help you navigate the claims process, ensure that you receive all of the benefits you are entitled to, and represent you in court if necessary.
Be honest: When filing a workers' compensation claim, it is important, to be honest about the circumstances surrounding your injury. If you are found to be dishonest or fraudulent, you may lose your benefits and may even face criminal charges.
Be patient: The workers' compensation claims process can be lengthy as can the treatment necessary to make you feel physically better. Be patient and follow up regularly with your employer and the workers' compensation carrier to ensure that your claim is progressing.
In conclusion, filing a workers' compensation claim in Florida can be a complicated process. However, by following these tips and seeking the guidance of an experienced attorney, you can increase your chances of receiving the benefits you are entitled to. Remember to report the injury immediately, seek medical attention, document everything, be honest, and be patient. By taking these steps, you can ensure that your workers' compensation claim in Florida is handled efficiently and effectively.
Workers' compensation claims often get complicated and stressful. If you are having trouble getting your benefits, contact Barry Stein today for help. We want to help you get the compensation you deserve.