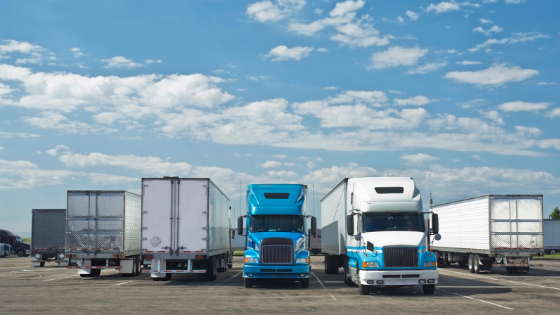 Do I Have A Workers' Compensation Claim After Being In A Truck Accident?
Commercial trucks log thousands of miles each month, delivering goods from manufacturers to suppliers and store fronts. 18-wheelers, tractor trailers and other large trucks are involved in numerous accidents, often resulting in severe injuries. According to Time, being a truck driver is one of the most dangerous jobs in the United States, ranking number 7 in 2016. The Bureau of Labor Statistics also lists the "occupational subgroup drivers/sales workers and truck drivers, heavy and tractor-trailer truck drivers" with the largest number of fatal occupational injuries, with the profession claiming 840 lives in the same year. 
The concept of who is "liable" and who actually pays for damages can be complex. If you have been injured in a truck accident, you may have a claim for workers' compensation benefits. While some truck drivers are classified as "independent contractors," many are considered employees under the law. This means, they are eligible for workers' compensation benefits, including medical expenses and lost wages resulting from injuries in a trucking accident. 
"An owner-operator of a motor vehicle who transports property under a written contract with a motor carrier which evidences a relationship by which the owner-operator assumes the responsibility of an employer for the performance of the contract, if the owner-operator is required to furnish motor vehicle equipment as identified in the written contract and the principal costs incidental to the performance of the contract, including, but not limited to, fuel and repairs, provided a motor carrier's advance of costs to the owner-operator when a written contract evidences the owner-operator's obligation to reimburse such advance shall be treated as the owner-operator furnishing such cost and the owner-operator is not paid by the hour or on some other time-measured basis."
As with all statutes, there are limitations and exceptions. Employers and their insurance companies often deny workers' claims. As a result, it is important to seek legal assistance from qualified attorneys who specialize in truck accidents. They can help you navigate through the decision-making process.
The deadline for filing a workers' compensation claims are determined by state law. In Florida, you have 30 days to report the accident to your employer in writing and 2 years to pursue a workers' compensation claim. Remember, if you miss either of these deadlines, you could lose your  eligibility for benefits.