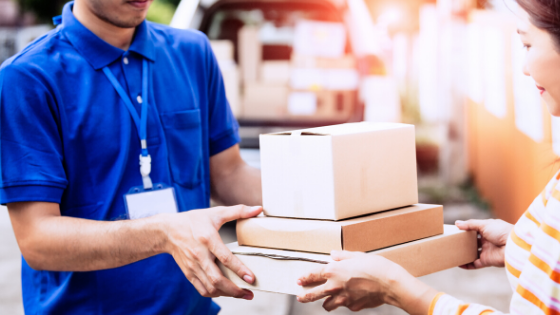 Extra Holiday Shipping Means an Uptick in Trucking Accidents
The holidays mean gift-giving, and technology has nudged our shopping habits away from malls and brick-and-mortar stores to ordering online. This means during the holiday season (November to January), millions of packages are shipped, and delivery truck drivers are working harder than ever to deliver on time. More trucks on the road and longer working hours, equal more accidents.
Reasons for More Trucking Accidents
Extra shipments mean the same drivers have to fit in additional stops and deliver more packages in the same amount of time. In a rush to complete their route, numerous drivers resort to speeding. Excessive speed is a factor in many automobile accidents, especially during inclement weather conditions. Research shows a 10% increase in trucking accidents during the holiday season.
Fatigue is another common cause for automobile accidents. Freight services are stretched thin during the holidays, and drivers are expected to work longer hours and more days. During the holidays, limits on driving may not be observed by all companies. Tired drivers cannot make quick decisions and have less control over their vehicles.
Ways to Avoid Driving Accidents During the Holidays
If you drive a delivery truck, follow the tips below to stay safe.
Maintain your vehicle – make sure your truck has been adequately maintained, check the wipers, brakes, oil, and other fluids to ensure safe driving.
Plan for bad weather – map out your route ahead of time and build in extra time when the roads are messy. Take it slow, no matter how rushed you are, being on time is not worth an accident.
Know the limitations of a larger vehicle – shipping trucks do not always maneuver as quickly as smaller vehicles.
We Can Help
If you have been in a trucking accident, you may need help sorting out the details. Contact us to learn more about your legal options so that you receive the full benefits you deserve