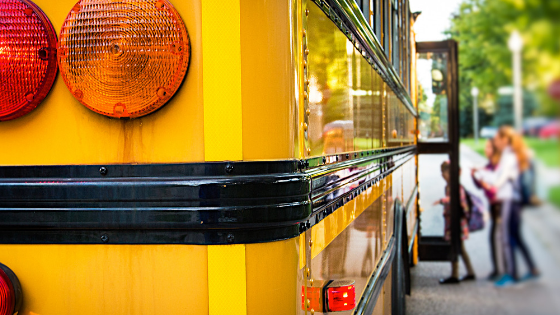 Are Teachers Covered by Workers' Compensation?
August signifies the beginning of the school year in Florida and both teachers and students are headed back to class. The teaching profession is one of the most honorable careers as they are in charge of educating, molding and shaping our society's future generation. Unfortunately, teaching is also a physically demanding and an increasingly dangerous occupation. Although the beginning of the school year is a hectic time, teachers must promptly report and seek treatment for accidental injuries to ensure workers' compensation.
The teaching profession can lead to educators suffering injuries that can result in chronic pain, limitations of movement and the inability to perform their job duties. Below are common situations that teachers encounter on a daily basis:
Slip and Fall Accidents: Accidents caused by spilled food and drink, liquids and debris left on floors, wet parking lots and school entrances, damaged flooring, etc.
Toxic Exposure: Exposure to toxic substances such as fumes, moisture damage, mold or excessive dirt and/or dust.
Vehicular Accidents: Teachers can be injured when helping children off buses, out of parents' cars, or assisting with drop off and pick up.
Violence: Schools are becoming more dangerous, and teachers now risk serious injuries or death in a workplace incident. Teachers often try to intervene to break up fights and can also be the victim when someone from the community brings a gun to school and opens fire.
A teacher that sustains a workplace accident should receive benefits available under the Workers' Compensation Law. These laws also apply to field trips, athletic events, after school programs and parent-teacher conferences.
In Florida, both public school and private school teachers are provided workers' compensation benefits. Each individual public school is a member of a school board, who provides a workers compensation coverage, which includes medical care and lost wage benefits. Owners of for-profit institutions will usually purchase a workers' compensation policy for those employed at a private school.
An injured teacher should report an accident as soon as it occurs, and should discuss the claim with human resources, or a supervisor, such as a dean or principal. The individual should immediately request medical care, and make sure that an incident report is filled out.
The workers' compensation laws in Florida are highly complex, and as such, it is extremely important for anyone who has been injured at work to consult with an experienced workers' compensation attorney. Contact us to learn more about your legal options for filing a claim. We're here to help you receive the full amount of benefits you deserve.