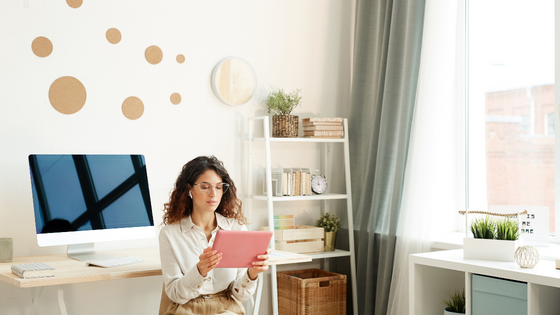 Can Remote Workers in Florida Get Workers' Compensation? (Virtual Workers)
The pandemic triggered a widespread remote workforce. Some companies have chosen to continue with employees working from home, and others are going with a hybrid (combination of remote and in-office work) model. The question is, are remote workers eligible for workers' compensation benefits?
How Workers' Compensation Works
Workers' compensation is insurance that Florida companies must carry. It provides lost wages and medical expense benefits to employees who are injured or contract occupational diseases arising out of and while in the course and scope of employment.  
Are Remote Workers Eligible?
As long as the employee is performing a task or activity that is related to their job or the incident and the injury arises out of and within the course and scope of their employment, even if they are working from home or another location, they should be covered by workers' compensation insurance. Typically, the fault does not factor, and workers' compensation benefits still apply.
Florida workers' compensation law does not specify that an employee must be in a particular location to qualify for benefits. However, each situation is different and can be complicated by many factors. Therefore, eligibility will be determined case by case.
Remote Work Offices
Remote work offices present specific challenges and maybe even more dangerous to work in than regular offices. For example, a typical home office may not be completely safe and may function as another space for the house while not in use as an office. There may be items that are dangerous in that other setting and they present a work risk. 
Many remote workers tend to work long hours without breaks, which further poses a danger. Extreme fatigue can lead to accidents. 
Remote Work and Injuries
To get workers' compensation benefits, the employee must be injured in an activity arising out of and within the course and scope of their job regardless of location. However, it can be challenging to prove that you were acting on behalf of your employer and performing your normal job duties when you were injured.
If you use equipment supplied by your employer and are injured using that, it may be easier to make the connection and get claims approved without hassle.
What to Do After a Remote Working Accident
Directly after being injured, be sure to follow your company policy and inform your employer immediately so they can file a first incident report. They will file a claim on your behalf after collecting information from you. In addition, they may send you to an approved doctor for medical treatment or tests. 
Be sure to document the accident with photos (if possible) and write down all the specifics. You may need that information later.
Where To Turn for Help
Working at home can provide you with a better work-life balance, but if you are injured, it could be harder to prove, and you may experience issues trying to get the insurance company to pay your claims. 
Contact Barry Stein today for help. Our law offices specialize in all areas of workers' compensation.