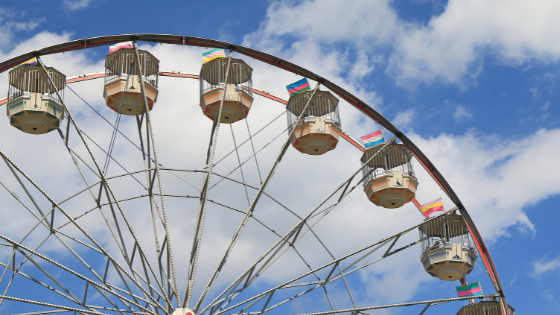 Workers' Compensation Benefits for Theme Park Employees
Florida's various theme parks (Disney, Universal Studios, and Sea World, to name a few) offer tourists food, fun, and adventure. However, these theme parks can also be a dangerous work environment.
Workers' Compensation Benefits Available to Theme Park Employees
Covid related illnesses may be work-related, but the task of proving that they were infected while on the job is not that simple and may prove impossible. Many claims filed since 2020 have been denied based on the current law as written.
However, standard workers' compensation benefits that theme park workers are entitled to include:
Medical benefits – If you are injured or become ill on the job, your workers' compensation will pay 100% of your medical expenses, including doctor's bills, hospital stays, and ongoing therapies related to your injury or illness. However, all expenses must be approved by the insurance company and deemed "reasonable and necessary."
Temporary disability/lost wages – If you get hurt in an accident that prevents you from returning to work for seven days or more, you can apply for temporary disability to recover lost wages. You are entitled to two-thirds of your average weekly wage until your doctor pronounces that you have reached your maximum medical improvement (MMI) or that you can return to work without any restrictions. This benefit may for several years, depending on the severity of your injury. If you can return to work but cannot perform your complete duties, you may receive 80% of the difference between your average weekly wage and your current wages.
Permanent disability – Theme park employees who are severely injured while at work may be eligible for permanent disability benefits. These benefits will be paid for a limited period of time if injured when over the age of 70.
Death benefits – If an employee dies due to a work-related accident, certain family members may be eligible for funeral and burial expenses up to $7,500 along with lost wages of up to $150,000 payable biweekly based on a % of the compensation rate based on the average weekly wage.
Additionally, some workers injured on the job who cannot return to work may be eligible for vocational rehabilitation benefits. The maximum benefits include up to 26 weeks of vocational training or 52 weeks of vocational education to help you find a new job with another company. This program is administered by the State and you must qualify to take advantage of it.
Florida's No-Fault Workers' Compensation
Florida has a no-fault workers' compensation rule. If you become injured on the job, even if it was your fault, the workers' compensation insurance company must legally pay your benefits. That applies to repetitive physical injuries as well. Failure to utilize safety equipment may ultimately reduce benefits by 25%.  Even if you are covered, your employer may try to prove that you were not injured while on the job or that you exaggerated the extent of the injury to collect benefits. The pursuit of all claims should be with the guidance of an attorney.
Where to Turn for Help
Workers' compensation laws can be complicated for all types of employees. If you need help sorting out the complexities or have questions about your benefits as a theme park worker, contact our law office today.